Community National Schools (CNS) model was established in 2008 and has been evolving ever since. The current patronage of the Community National School Model is the Minister for Education and Skills. Patronage is planned to be transferred to the Education and Training Boards of Ireland before December 2016. At this time Boards of Management will be established in each Community National School.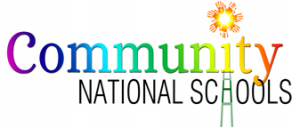 Our schools are democratically accountable, state-supported schools which are underpinned by 4 main cornerstones:
Excellence in Education
Equality based
Community focused
Multidenominational
CNS recognise the wishes of parents to have their children receive either religious education or morality based education during the school day. A new, child-centred, multi-belief programme "Goodness Me, Goodness You" has been developed.


Further information on Community National Schools can be found at www.cns.ie